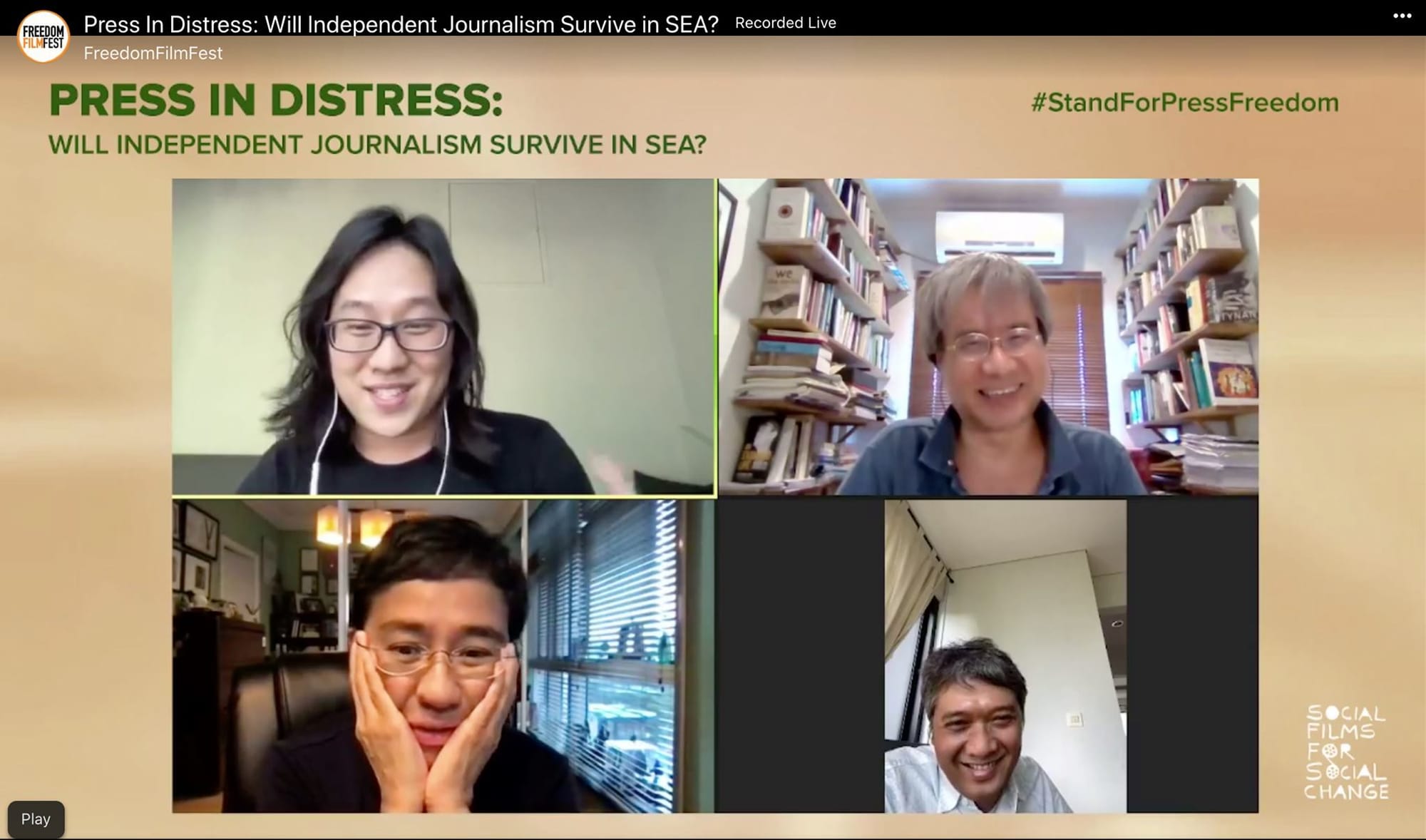 The priceless reaction of journalist Maria Ressa when she found out that she had just received the Nobel Peace Prize, recorded from a live stream of a regional conference under the Network
I am actively part of 2 South East Asia Media Networks
(1) SEACT
SEACT is a coalition formed by 11 NGOs across 6 SEA countries to propose reforms to keep the Technology Companies in check. The representatives from the different countries discussed about the challenges of keeping the social media companies accountable in their respective countries, and the proposed solutions moving forward.
DigitalReach (Secretariat)
Cambodia Center of Human Rights – CCHR (Cambodia)
Cambodia Center for Independent Media – CCIM (Cambodia)
Cambodian Journalists Alliance Association – CamboJA (Cambodia)
The Institute of Policy Research and Advocacy – ELSAM (Indonesia)
Center for Independent Journalism (Malaysia)
Free Expression Myanmar – FEM (Myanmar)
Foundations for Media Alternatives (Philippines)
Singapore Internet Watch (Singapore)
Internet Law Reform Dialogue – iLaw (Thailand)
Viet Tan (Vietnam)
The Network was officially launched on 30th November 2021: https://digitalreach.asia/event/the-southeast-asian-coalition-on-tech-accountability-seactlaunch-event/
(2) #StandforPressFreedom
#standforpressfreedom is a regional network formed by 7 organisations that aims to raise the awareness of the need for press freedom and the need to tackle disinformation.
Organisations:
Key projects under the network include the screening of A Thousand Cuts movie featuring the Nobel Prize Winner Maria Ressa and the organisation of regional panels to discuss the abovementioned issues.
We are in the middle of finalising the Network so as to launch it by next year.